Give Your Child Unshakeable Confidence With Our Kids Jiu Jitsu
Confidence is the key when it comes to bully prevention and with our Gracie BullyProof Kids Jiu Jitsu classes in Huntington Beach, your child will build the confidence and self-defense skills they need to diffuse a conflict and keep anyone from being injured.
At Black Belt Center USA, our Kids Jiu Jitsu classes focus on how your child can neutralize a bully without the use of kicks and punches - instead using leverage and safe holds. It's a system that has been adopted in school districts across the country and one we stand by as a guide for all of our Kids Jiu Jitsu Training.
Kids Jiu Jitsu Starts With Confidence And Fun
We want your child to enjoy coming back to Black Belt Center week after week. That's why our Kids Jiu Jitsu Classes are fun and exciting, and of course always challenging. We work hard to build your child up by providing individualized attention to all of our students, better understanding their unique skills levels.
Your child will quickly:
Master the basics of Jiu Jitsu Training
Build confidence in themselves and trust in their abilities
Learn leadership and teamwork skills
And develop unwavering respect for those around them
PLUS Kids Jiu Jitsu Builds Lifelong Healthy Habits
We all know it's easy for children to fall into a routine of inactivity. But with our Kids Jiu Jitsu training, your child will learn to love staying active. And the younger those habits are instilled, the more likely they are to stick for life.
With regular Kids Jiu Jitsu training, your child will:
Improve their cardiovascular health
Enjoy crossover skills for any sport they play
Develop great flexibility and dexterity
And learn the value of commitment and accomplishment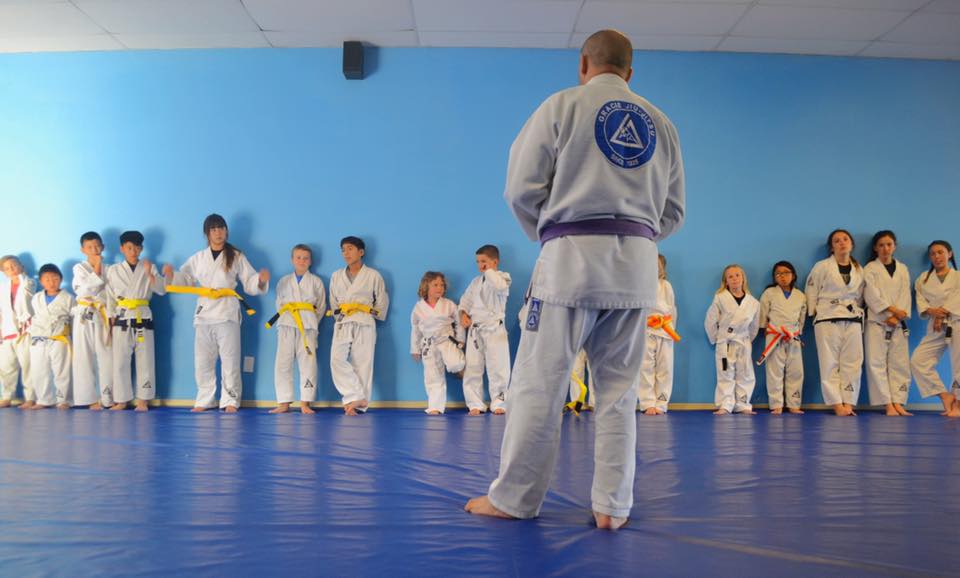 Sign Up Today For Kids Jiu Jitsu At Black Belt Center USA
Are you ready to help your child grow and become a more well-rounded member of the community? Are you hoping your child can be a source of protection for their friends when confronted with a bully or threat? Then get started today.
Sign up for the best Kids Jiu Jitsu classes in Huntington Beach and Black Belt Center USA and watch your child grow before your very eyes.
Just fill out the short form on your screen now to get started. We'll reach out to answer all of your questions and get your child signed up right away!
Best Martial Arts Teachers
in Huntington Beach

2018