Empower Yourself With Our Women's Only Jiu Jitsu Training
Women in today's world face unique threats and we're here at Black Belt Center USA to prepare you for whatever comes your way. Our Women Empowered program in Huntington Beach offers you the opportunity to enjoy a Women's Only Jiu Jitsu training that will not only equip you with essential self-defense skills but also help you get in great shape in no time!
Defend Yourself Against Any Attacker With Women's Only Jiu Jitsu
In our Women Empowered program, we'll teach you 15 vital techniques to staying safe in any situation. These lessons are perfect for women of all ages and experience levels.
With our Women's Only Jiu Jitsu training you can feel comfortable learning and practicing in a supportive environment.
Our lessons include:
Hair grabs
Chokeholds
Bear Hugs
Weapons Defense
And more!
Once you've mastered all 15 techniques, you'll earn the Women Empowered Pink Belt as an acknowledgment of your hard work and dedication!
PLUS Women's Only Jiu Jitsu Will Help You Build Incredible Strength
Have you ever been frustrated with a training program that just doesn't produce results? Well, with our Women's Only Jiu Jitsu classes, you'll be amazed at how quickly you can burn calories and build muscle.
Because these classes are designed to help you in real world situations, you'll build a strength that is not just for show. Our students gain practical strength that translates into everyday life and gives you an incredible boost of confidence in your abilities.
You can enjoy:
A flatter, more stable core
Improved speed and flexibility
Boosted muscle tone
And increased cardiovascular health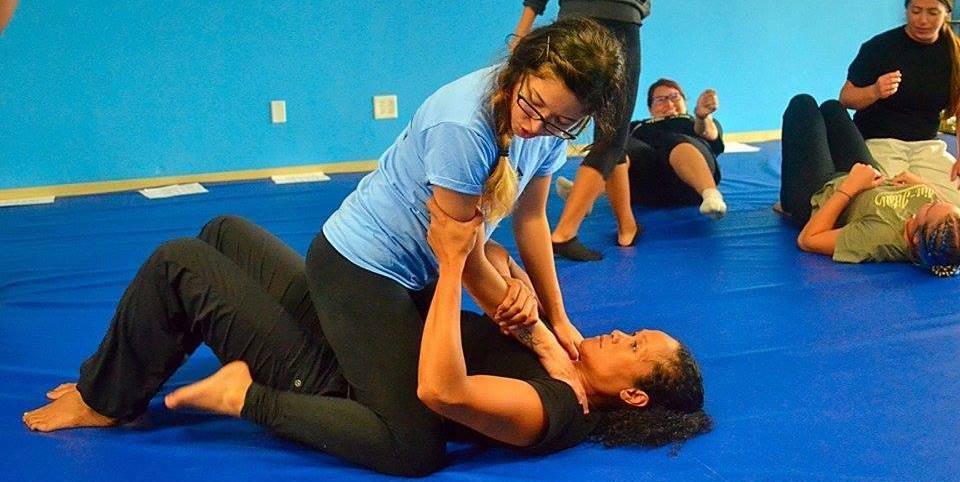 Take The First Step Today - Sign Up For Women's Only Jiu Jitsu At Black Belt Center USA!
Are you ready to get more out of your training and walk away with potentially life-saving self-defense skills? Join us today in Huntington Beach at Black Belt Center USA and see everything our Women's Only Jiu Jitsu training has to offer!
All you have to do is fill out the form on your screen now. We'll reach out to answer all of your questions and get you started right away!
Best Martial Arts Teachers
in Huntington Beach

2018